In 1966, Versatile was the first company to mass-produce articulated four-wheel drive tractors. Five decades later Versatile tractors are known around the world for reliability, durability and ease of service and maintenance. The modern era of Versatile tractors upholds the reputation of longevity while maximizing functionality and operator convenience. Pairing the industry-renowned engine and transmission combination with the proven outboard planetary system and largest cab in the segment has created one of the best tractors in the field today. The Versatile Legendary Limited Edition features historic red and yellow paint, special decals and pays tribute to 50 years of continuous four-wheel drive tractor production.
In New Zealand Versatile Tractors are supported by Power Farming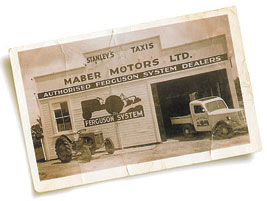 The origins of Power Farming Holdings Limited can be traced back to Maber Motors, a small one man operation established by Laurie Maber in 1946 to sell and service tractors and implements to the local farming community in Morrinsville, New Zealand. Over the years Maber Motors expanded to three retail branches, thanks largely to Laurie's unfaltering commitment to service and backup. This was very much a family business, and Laurie's son Geoff joined Maber Motors soon after leaving school.
In 1977, Maber Motors secured the rights to distribute Iseki tractors in New Zealand, and Geoff eventually formed a separate wholesale company to fully develop this new opportunity. The new company was named Power Farming Wholesale.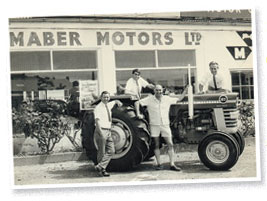 Power Farming Wholesale grew at a fantastic pace. In 1981, the company was appointed Iseki distributor for Australasia, and over the next two decades gradually built a stable of high quality tractor and machinery franchises from around the world.
22 Power Farming dealers throughout New Zealand now stock and support Versatile tractors, and they're backed up by specialist Versatile staff (sales, service, parts, logistics) at Power Farming Wholesale.